Banks will be under fierce pressure to take the knife to executive bonuses next year, after three of the big four faced a shareholder revolt over the payment of short-term incentives in a year of poor returns and misbehaviour.
With the boards of Westpac, ANZ Bank and National Australia Bank all committed to taking on feedback from shareholders on pay, governance experts say banks need to set clearer, and higher, hurdles for executive bonuses, and be prepared to use more discretion to hold senior management to account.
After a record-breaking protest vote against NAB on Thursday, Dean Paatsch from proxy adviser Ownership Matters said the fundamental issue was that boards were treating variable pay as little more than "base pay in drag."
NAB copped a 88 per cent vote against its executive pacy packets this week, while the protest votes were 34 per cent at ANZ Bank and 64 per cent at Westpac last week.
"If the bonuses had been docked or paid at zero in recognition of the real risks and conduct issues that had been highlighted in their particular bank, no one would be having this debate," Mr Paatsch said.
He said executive pay, although not material in the context of bank's multibillion-dollar profits, mattered because of the signal it sent within large corporations about behaviour. It was also a window into whether boards were being sufficiently rigorous in supervising management.
"Where we see a reluctance to apply what in any other sphere would be common sense, it makes us worry about the relationship between the board and management," Mr Paatsch said.
Head of Australian New Zealand research at Institutional Shareholder Services, Vas Kolesnikoff, said bank boards' remuneration decisions had been "fundamentally flawed" because they did not take sufficient account of factors outside financial performance, such as governance and risk management.
"Shareholders and APRA want to see genuine discretion, and penalties for poor governance, risk management, and all of these other things that they are supposed to have been doing for years," Mr Kolesnikoff said.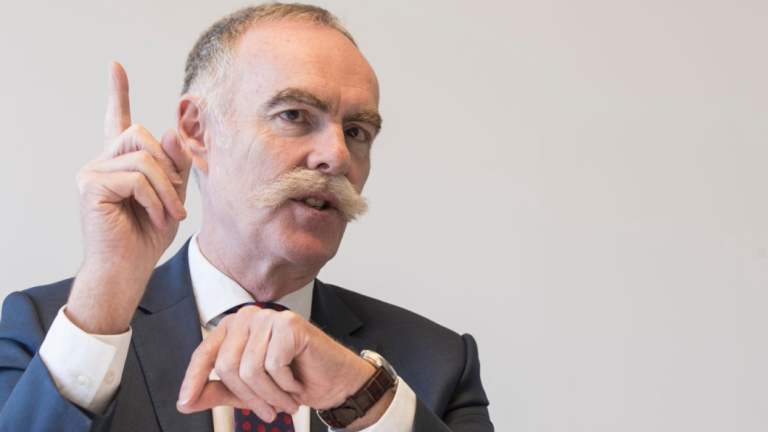 John Egan, who leads remuneration and governance consultancy Egan Associates, highlighted the slump in bank share prices and said the leaders of banks needed to experience "some loss of reward," alongside shareholders.
The fall in big four bank share prices over the past year ranges between 14.5 per cent at Commonwealth Bank and 23 per cent at Westpac.
"Shareholders in that context are saying, well in that circumstance, we don't believe we should be the only party to experience detriment," he said.
Mr Egan said bank boards should also be considering the use of "clawback" provisions, which allow companies to take back bonuses that were previously paid.
Australian Super, which voted against the remuneration reports of Westpac, NAB and ANZ, said that the fact banks had paid bonuses to executives this year demonstrated the hurdles for getting a bonus were "too low".
The fund's chief executive, Ian Silk, said the NAB vote was an "emphatic rejection" of the company's attempt to merge short-term and long-term incentive schemes.
"It sends a clear message to all boards that such schemes where they lose any long-term performance testing are not acceptable to most shareholders," he said.
Senior analyst at Clime Asset Management, David Walker, said that as a result of the royal commission, boards would likely put more emphasis on metrics such as the bank's external reputation, as well as profitability, when determining pay.
"The pot of gold at the end of the rainbow here is, can banks find a new way to grow shareholder value while increasing their community rating?" Mr Walker said.
Three of the largest investors in Australian banks, BlackRock, Vanguard and State Street, declined to comment on the backlash against the sector.