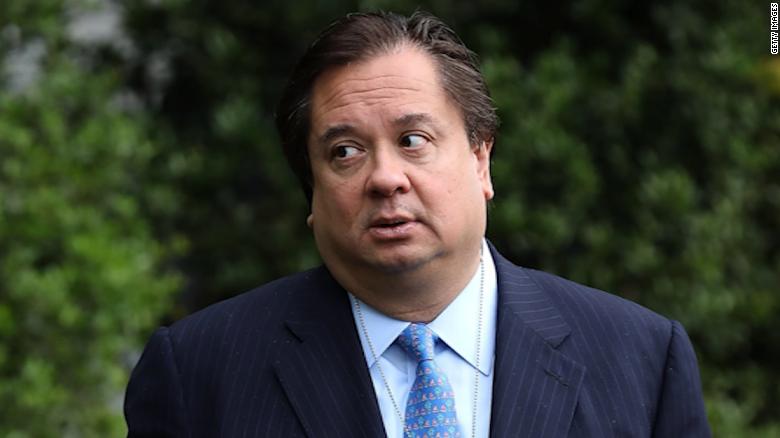 Washington (CNN)Conservative lawyer George Conway, the husband of top White House aide Kellyanne Conway, and former acting Solicitor General Neal Katyal said Wednesday that a brief filed by President Donald Trump's lawyers represents an "invitation to commence impeachment proceedings."
Writing in The Washington Post opinion section
, Conway and Katyal said
Trump's brief, filed Monday
in the US Court of Appeals for the District of Columbia Circuit, presents "an argument for autocrats, not Americans," in maintaining that Congress cannot investigate the president -- except possibly as part of impeachment proceedings -- because it represents an overreach of law enforcement authority reserved for the President.
The Trump team fights back in the brief against the multiple investigations being conducted into the administration by congressional Democrats -- the
Oversight Committee
, in this instance -- saying that Congress is "trying to prove that the President broke the law" and the Oversight Committee's
subpoena of Trump's accountants exceeds Congress' constitutional authority.
The brief, Conway and Katyal, write, "can be construed as an invitation to commence impeachment proceedings."
They go on to say that Trump's defiance of congressional subpoenas -- along with his insults of judges and journalists -- is not "proper" for a President of the United States.
"Other leaders around the world may behave this way, but these are not proper actions of a president of the United States. What makes the United States exceptional is its commitment to its constitutional architecture, particularly divided powers," they write.
"Every principle behind the rule of law requires the commencement of a process now to make this president a former one," the piece concludes.
Katyal was acting solicitor general during the Obama administration.
Conway, as the husband of one of Trump's top surrogates, and someone who once wanted to work in the administration, has emerged as extremely unlikely critic of the President.
He argued in a
Washington Post op-ed in March
that counter to Trump's claims, special counsel Robert Mueller had not "exonerated" him and that it was time for Congress to step in. In April, he
called on Congress to remove
Trump from office following the release of the redacted special counsel report.