With 49 people now dead and dozens more injured in Friday's brutal terror attack in Christchurch, leaders from around the world have come out to condemn the shooter and call for unity.
Australian man Brenton Tarrant, 28, has been taken into custody as a key suspect in the attack at two Mosques in central Christchurch and appeared in court on Saturday morning.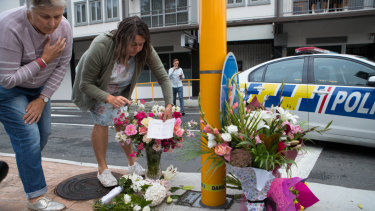 Tarrant live-streamed himself shooting indiscriminately at worshippers just after 1.30 New Zealand time.
Mr Morrison named the incident as right-wing terrorism and said his thoughts and prayers were with the Muslim communities in Australia and New Zealand.
"We are outraged and we stand here and condemn absolutely the attack that occurred today by an extremist, right-wing violent terrorist who has taken the lives, stolen the lives, in a vicious, murderous attack that has claimed so many New Zealanders," he said.
Her Majesty The Queen sent a message to the Governor-General of New Zealand, saying she was deeply saddened by the appalling events.
"Prince Philip and I send our condolences to the families and friends of those who have lost their lives. I also pay tribute to the emergency services and volunteers who are providing support to those who have been injured."
The Prince of Wales, Prince Charles issued a statement condemning the attack on religious freedom.
"Both my wife [Camilla] and I were utterly horrified to hear of the most barbaric attacks on two mosques in Christchurch, which resulted in the cruel and tragic loss of so many people's lives. It is beyond all belief that so many should have been killed and injured at their place of worship," he said.
"This appalling atrocity is an assault on all of us who cherish religious freedom, tolerance, compassion and community. I know that the people of New Zealand will never allow hate and division to triumph over these things they hold dear."
The households of the Duke and Duchesses of Cambridge and Sussex also made a joint statement.
"No person should ever have to fear to attend a sacred place of worship. This senseless attack is an affront to the people of Christchurch and New Zealand, and the broader Muslim community. It is a horrifying assault on a way of life that embodies decency, community, and friendship."
The statement ended with the Maori worlds "Kia Kaha" meaning "stay strong".
President Donald Trump said on Twitter that the United States would provide any assistance New Zealand may need.
"Just spoke with Jacinda Ardern, the Prime Minister of New Zealand, regarding the horrific events that have taken place over the past 24 hours. I informed the Prime Minister that we stand in solidarity with New Zealand and that any assistance the U.S.A. can give, we stand by ready to help. We love you New Zealand!" read the tweet.
In a short video posted to Twitter, UK Prime Minister Theresa May offered New Zealand assistance and condemned the "vile ideology" of the shooter.
"The UK stands ready to support New Zealand however we can. Through terror attacks that have taken place on UK soil, we know only too well the pain that such horrifying attacks can cause," she said.
"Together we will defeat those who seek to destroy our values and our way of life, and seek to divide us."
Islamic groups from around Australia have come out to show solidarity to the New Zealand Islamic community and condemn Islamophobia in both countries.
"These acts have occurred in an environment of increasing Islamophobia," said a spokesperson for the Australian National Imams Council.
"Sadly, persons who carry hatred and rejection in their hearts become more emboldened to act when their Islamophobic views are tolerated and, on occasions, supported and promoted, whether directly or indirectly, by public speakers, politicians and media agencies."
A spokesperson for Muslims Australia urged Australian Muslims to be careful when attending Mosques.
"We encourage all Mosques and places of worship in Australia to be extra vigilant and for members of the Muslim community to be particularly mindful of their safety in the coming days," read the statement.
"We urge governments in Australia, both at a federal and state level, to give extra attention to the rise of anti-Muslim sentiment and extremism and ensure that the concerns of the Muslim community are being genuinely heard and responded to."