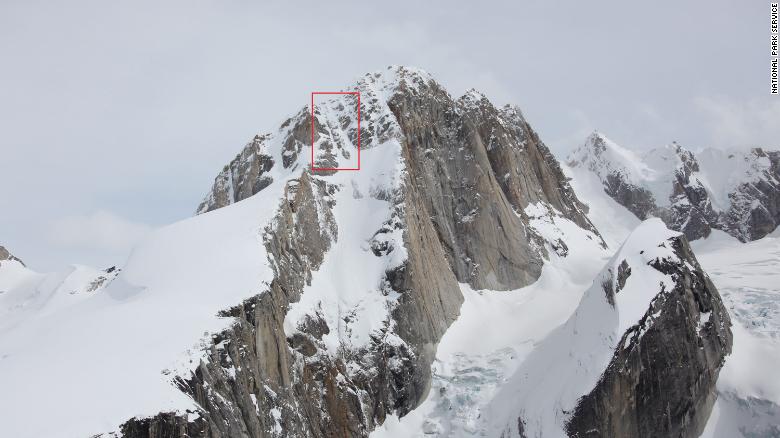 (CNN)Chances have dwindled for finding two climbers alive more than a week after they went missing in Alaska's Denali National Park and Preserve, as park authorities announced they have scaled back their active search.
A small slab avalanche may have swept Eli Michel, 34, of Columbia City, Indiana, and Nafiun Awal, 32, of Seattle, off their feet the night of May 5, according to search clues collected by Denali's mountaineering rangers.
The two men set out to climb the West Ridge of a 10,300-foot peak known as the Moose's Tooth. It's "a steep technical route ... characterized by a moderate angle approach to a mix of 60-degree
snow, ice and rock slopes
," according to a park news release.
The search began May 7 after a concerned friend alerted park officials they had not heard from the men after their climb, officials said in
a previous news release
.
Communications with the friend revealed the men had intended to climb the route in a single, long push, according to the release.
"As is typical, to minimize weight and move fast, they did not take overnight gear, nor likely more than a day's supply of food, water and fuel," said Denali National Park and Preserve spokesperson Maureen Gualtieri in a statement.
Authorities scaled back the active search mission Thursday after search managers decided "survival is outside the window of possibility."
They based their decision on the severely rocky terrain of the area the men disappeared, their lack of supplies, below-freezing overnight temperatures and the time that had passed since the men were last heard from, according to park officials.
Spotters on aerial and ground missions searched the climbing route and the 3,200-foot fall line.
Aerial searches of the fall line found two ice axes and several other pieces of equipment belonging to Awal and Michel. Their vacant tent site with ski and boot tracks leading up to a small slab avalanche were also located.
Crews also conducted multiple ground searches of the heavily crevassed glacier at the fall line's bottom by helicopter to minimize avalanche hazards and rockfall exposure for rescuers, the release stated.
Throughout the next several months, Denali mountaineering rangers plan to keep searching aerially for signs of the climbers as snow conditions change with warming temperatures, park authorities said.
On May 4, Denali National Park and Preserve staff member Eric Walter died after setting off an avalanche while skiing in the backcountry,
CNN previously reported
.