New York: Foreign Minister Penny Wong will use her first major speech to the United Nations to call for a shake-up of the Security Council, arguing that nations from Africa, Latin America and Asia should have greater permanent representation on the powerful committee.
Reminding the UN that Australia wants a seat on the council in 2029, Wong will outline Australia's ambition to be a significant player on the world stage, warning that smaller countries should not allow their fate to be decided by global superpowers.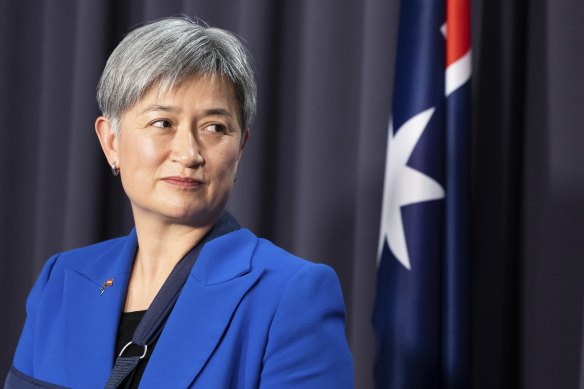 "How do we acquit our responsibilities to constrain tensions — to apply the brakes before the momentum for conflict in our region or beyond becomes unstoppable?" she says, according to a copy of the speech provided in advance.
"Australia is resolved to these tasks, in all our diplomacy, in the UN and beyond. It is why we seek a seat on the UN Security Council for 2029-2030. It is why we seek reform of the Security Council, with greater permanent representation for Africa, Latin America and Asia, including India and Japan."
The council has met 20 times this year to discuss Ukraine but has been unable to take meaningful action because Russia is a permanent member and can veto any moves against it.
In a sign of the UN's paralysis, Russia's top diplomat, Sergey Lavrov, walked out of the council meeting convened in the wake of Vladimir Putin's threat to unleash nuclear weapons and his announcement that he would mobilise up to 300,000 army reservists — the country's biggest conscription drive since World War II.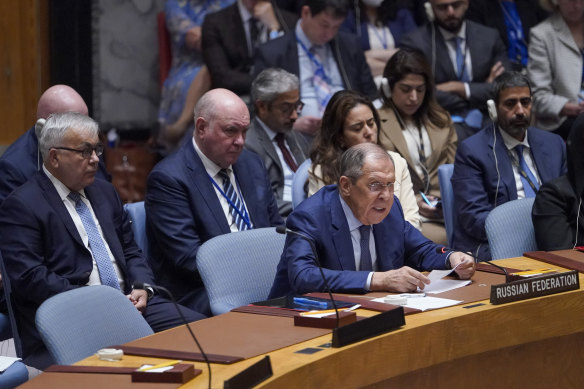 Wong, in her speech, also urges China, "a great power", to use its influence to rein in Russia, and will pledge to aggressively push back against Putin's "weak and desperate nuclear threats".
"Aside from terrible damage and loss of life in Ukraine, Russia's invasion is compounding human suffering, propelling the global crisis in food and energy security," Wong says.
"In my own region, where geopolitical contest becomes ever sharper, we must ensure that competition does not escalate into conflict because if conflict were to break out in the Indo-Pacific, it would be catastrophic – for our people and our prosperity."
Small and medium-sized nations like Australia "must be more than just supporting players". Wong says: "We must contribute to the strategic balance of the region. We cannot accept a situation where large countries determine the fate of smaller countries."
The speech comes one day after Wong met her Chinese counterpart, Wang Yi, on the UN sidelines, where she called for restraint against Taiwan, urged Beijing to remove trade barriers and discussed the AUKUS agreement to supply Australia with nuclear-powered submarines — a project that China has repeatedly opposed.
The meeting with Wang was the second to take place in less than three months, a sign of the willingness between the two countries to reset their relationship after it plunged to new lows under the former Morrison government.
Wong described it as "another constructive meeting" but added: "I think it is a long road, in which many steps will have to be taken by both parties to a more stable relationship."
The speech to the General Assembly caps off a busy week for Wong, including meetings with counterparts from Timor-Leste, Indonesia and Ukraine.
Earlier, Wong also took part in a Partners in the Blue Pacific (PBP) forum, hosted by US Secretary of State Antony Blinken. The group, which also includes New Zealand, Japan and the UK, was formed in June to better co-ordinate assistance in the region in the face of competition from China.
This is something Wong also sought to highlight in her speech, noting that Australia wants to bridge co-operation across the Pacific and South-East Asia "to build the region we want".