Our love for online shopping has reached new highs, with the nation's social media spending soaring to more than $16 billion a year.
Fear of missing out and social media influencers appear to be driving the growth trend, with research by ING bank showing that more than one third of Australians surveyed admit that their social media shopping habits have spurred unplanned purchases.
The research found the average person spends about $860 on social media shopping each year.
Assistant brand manager Lauren Batchelor, 29, loves a bargain. She shops on Facebook for homeware and also uses other platforms, including Gumtree and Instagram, for fashion.
Batchelor says she is very aware that she is being targeted by leading brands but tries hard not to "get caught up in the hype."
"It's so easy to make something look slick," Batchelor says. "I'll try to find cheaper versions of products. They can look like a legitimate brand but, when it arrives, often it's not what I'd hoped for.
"I feel like a sucker when I've bought something that hasn't worked.
"I recently bought a bikini; I kept getting adverts, the price was reasonable, but what I got was awful and there was no customer service... you learn from that," she says.
Batchelor says she tries to steer away from celebrity influencers.
"I follow those whose values I like. Even though I don't have kids, I'm probably more likely to follow mummy bloggers; they're more relatable," she says.
Facebook has taken the crown for social media shopping, with 22 per cent of people surveyed buying there, ahead of Instagram, YouTube, Snapchat and Pinterest.
Ease of the spending was a big attraction, with "swipe to shop", "click and collect" and "buy now pay later" services leading to more impulsive buying.
Melanie Evans, ING's head of retail, said the research found that nearly a quarter of those who shop via social media do not have a spending account separate from their savings account, and a similar number admit to not keeping track of their online spending.
"Social spending is often borderless. Be aware of unnecessary fees, accounts with no international transaction fees are an option for those regularly purchasing from international retailers," she said.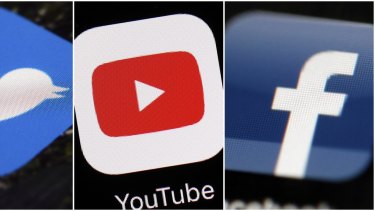 Tips to shop wisely
♦ Make it manual. Switch off auto-fill details for your bank card online.
♦ Have separate savings and spending account, so you are less likely to dip into savings.
♦ Calculate the hours it would take for you to have enough cash to make a purchase. Is it worth it?
♦ Hide ads from your feed to avoid splurge temptations.
♦ Avoid international transaction fees.
♦ Stick to a budget and don't go over it.