New Zealand suffered its worst economic slump since the Great Depression in the second quarter as a strict nationwide lockdown to combat the coronavirus brought the country to a standstill.
The OECD said the world economy may withstand the pandemic better than previously forecast. South Korea reported its biggest jump in cases inn six days, while Spain is struggling to control a fresh outbreak. Ireland's health ministry adviser said there are indications the virus is spreading exponentially in the country.
President Donald Trump said a coronavirus vaccine could be distributed widely to the public as early as October, contradicting statements by some of his top health officials that ranged from the spring and end of 2021.
Key Developments:
Subscribe to a daily update on the virus from Bloomberg's Prognosis team here. Click CVID on the terminal for global data on coronavirus cases and deaths.
S. Korea Has 153 More Cases; Biggest Gain in 6 Days (08:42 a.m. HK)
South Korea added 153 more coronavirus cases in 24 hours versus 113 a day earlier, according to data from Korea Disease Control and Prevention Agency. The number of confirmed cases remained below 200 for a 15th day and the total number of confirmed cases rose to 22,657, it said.
U.S. Offers Talks With N. Korea on Humanitarian Aid: JoongAng (08:09 a.m. HK)
U.S. has proposed talks with North Korea through the Asian country's UN representative in New York to discuss humanitarian aid, JoongAng Ilbo newspaper reported, citing unidentified source familiar with U.S.-North Korea negotiations.
U.S. is making thed proposal as North Korea has been hit by the Covid-19 spread and floods, it said. There are speculations that a meeting between U.S. Secretary of State Mike Pompeo and North Korean leader's sister Kim Yo Jong may be held before the U.S. presidential election in November.
New Zealand Economy Shrinks The Most Since Great Depression (07:33 a.m. HK)
New Zealand suffered its worst economic slump since the Great Depression in the second quarter as a strict nationwide lockdown to combat the coronavirus brought the country to a standstill.
Gross domestic product plunged 12.2% from the first quarter, Statistics New Zealand said Thursday in Wellington. That's the biggest three-month contraction since quarterly records began in 1977. Economists forecast a 12.5% decline. From a year earlier, the economy shrank 12.4%, the most recorded in comparable official data dating back to 1955.
New Zealand is going through a sharper but shorter economic shock than it experienced during the depression, when GDP fell 5.3% in 1931 and a further 7.1% in 1932, according to academic research. Nor is the Covid slump as bad as initially feared. The South Pacific nation succeeded in eliminatingcommunity spread of the virus, allowing it to emerge early from lockdown, and indicators suggest growth surged in the third quarter as consumers went on a spending spree.
HHS Steered Money From CDC for Vaccine Program (6:45 a.m. HK)
Trump administration officials pulled $700 million from the Centers for Disease Control and Prevention, the key health agency involved in protecting the public from infection, to fund the Operation Warp Speed effort to develop drugs and vaccines, according to people familiar with the matter.
The money came from funds Congress appropriated to the CDC in stimulus legislation earlier this year, said the people, who asked not to be named because the matter isn't public. The CDC received about $7.5 billion in stimulus funds this year to respond to Covid-19, on top of its annual appropriation.
Trump Rebuts Doctors, Sees Vaccine in October (6:25 a.m. HK)
A vaccine could be distributed widely to the public as early as October, President Donald Trump said on Wednesday, contradicting statements by some of his top health officials that ranged between the end of March and the end of 2021.
"What we've done with the streamlining" has "been incredible," Trump said during a news conference.
The president said earlier comments by Robert Redfield, the director of the U.S. Centers for Disease Control and Prevention, that disbursement of the vaccine some time in late spring or summer of next year were "a mistake."
"I think he misunderstood the questions," Trump said.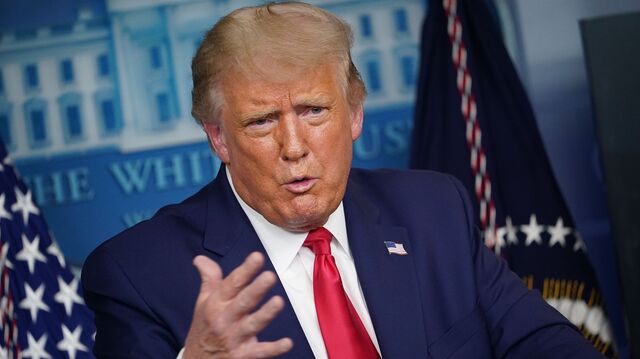 Five Top Brazil Officials Test Positive (6:20 a.m. HK)
The swearing-in ceremony of Brazil's chief justice last week is emerging as a potential new cluster of coronavirus infections in the country, one of the hardest-hit by the pandemic.
Lower house Speaker Rodrigo Maia was diagnosed Wednesday, becoming the fifth senior government official to test positive for Covid-19 after attending the event. Maia attended the Sept. 10 swearing-in ceremony of Supreme Court Chief Justice Luiz Fux, who tested positive for Covid-19 earlier this week. Another three high ranking federal judges were infected.
Texas Hospitalizations at Lowest Since June (6:15 a.m. HK)
Texas hospitals reported an almost 2% drop in virus hospitalizations in a 24-hour period, state health department data showed. The tally declined to 3,249, the lowest since late June and 70% below the July 22 peak.
The Lone Star state added 3,409 new cases, bringing the cumulative total to 674,772, the data showed. Another 2,617 newly discovered old cases were disclosed but excluded from the daily count. Fatalities increased by 135 to 14,478.

Deutsche Bank NYC Workers Can Stay Home Until July (4:50 p.m. NY)
Deutsche Bank AG told its New York City employees that they can continue working from home until mid-2021, in contrast to rival banks that are seeking to return staffers to offices.
Workers in New York, New Jersey and Connecticut "face the continuing balancing of your work and your children's sporadic school schedule" as well as concerns about public transportation, cleanliness and quality-of-life issues amid the Covid-19 pandemic, the German bank said in a memo to staff. Employees can keep working at home until July, when the company plans to leave its 60 Wall St. offices for new headquarters on Manhattan's Columbus Circle.
U.S. Cases Rise 0.4%; California 'Turning the Corner' (4:28 p.m. NY)

Coronavirus cases in the U.S. increased 0.4% as compared with the same time Tuesday to 6.61 million, according to data collected by Johns Hopkins University and Bloomberg News. The increase was below the average daily gain of 0.6% over the past week. Deaths rose by 0.5% to 196,349.
Florida reported 671,201 cases, up 0.4% from a day earlier, in line with the average increase in the previous seven days. Deaths reached 12,939, an increase of 1.2%, or 152.
Arizona reported 695 new virus cases, a 0.3% increase to 209,907 that was above the 0.2% average from the prior seven-day period. The state recorded 27 new Covid-19 deaths, pushing the statewide toll to 5,371.
Montana experienced a 2% increase in the number of cases from the same time yesterday, bringing the total to 9,431, according to the data from Johns Hopkins and Bloomberg News.
Governor Gavin Newsom said California is "turning the corner" in suppressing the coronavirus after a surge in summer infections. The state added 2,950 cases yesterday, compared with a seven-day average of 3,348 that is down substantially, he said at a briefing. The rate of positive tests is stable at an "encouraging" level of 3.6%, he said.
Jersey Shore Parties Eyed in Infection Spike (3:30 p.m. NY)
New Jersey health officials warned of the novel coronavirus spreading among younger residents, citing a climbing rate of positive tests among those ages 14-24 and a massive gathering this week outside the home where MTV's "Jersey Shore" was filmed.
Positivity among 14-to-18-year-olds has more than doubled, to 7% from 3% in August, Health Commissioner Judith Persichilli said at a Trenton news conference. The increase was even greater among the 19-to-24 set, to 7.1% from 2.7%. Governor Phil Murphy said the latest figures are roughly three times higher than for the general population statewide.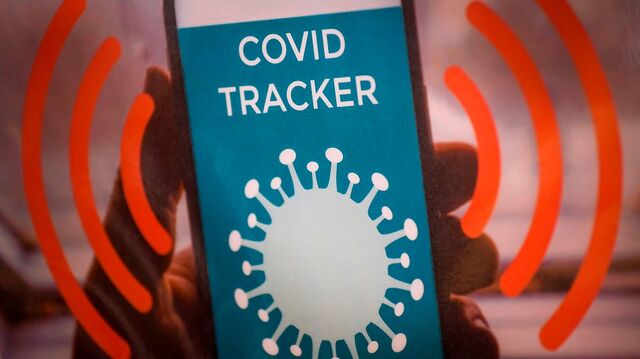 Ireland Infections Spreading Exponentially (1:45 p.m. NY)
There are indications the coronavirus is spreading exponentially in Ireland, health ministry adviser Philip Nolan told reporters in Dublin, adding he was "more concerned" than any time since April. The country is now seeing about 54 cases per 100,000 of population versus three at the end of June, while hospitalizations are rising. The virus is now concentrated in Dublin, Nolan said. Ireland reported 254 more virus cases Wednesday, with three deaths.
Officials Cite Conflicting Vaccine Timetables (12:46 p.m. NY)
Top U.S. health officials offered conflicting estimates Wednesday of when Americans should expect coronavirus vaccines to be widely available, with one saying in an interview that every American could be able to get a shot by the end of March.
That timetable, offered by Paul Mango, deputy chief of staff for policy at the Department of Health and Human Services, is more ambitious than those of drug company executives, most public health experts and some other top U.S. health officials. It follows comments by President Donald Trump during a televised town hall event hosted by ABC News Tuesday that a vaccine could be approved in three or four weeks.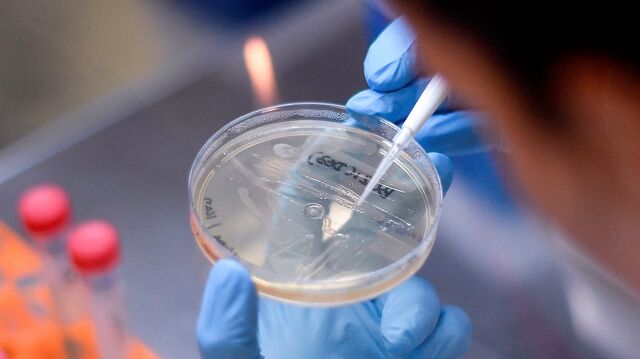 Illness Unlikely Linked to Shot, Oxford Says (11:37 a.m. NY)
Symptoms that prompted the University of Oxford and partner AstraZeneca Plc to pause trials evaluating their experimental coronavirus vaccine probably weren't related to the shot itself, according to documents sent to participants.
U.S. Vaccines to Ship Within 24 Hours of Approval (10:42 a.m. NY)
Preparations are underway to ensure that vaccines against Covid-19 will be shipped to administration sites within 24 hours of clearance by U.S. regulators, health officials said. Federal officials issued guidance to states Wednesday that are designed to speed the path of coronavirus shots to the population, U.S. Centers for Disease Control and Prevention Robert Redfield said in a press conference.
Hundreds of thousands of doses of various candidates, funded by the Trump administration's Operation Warp Speed program, have already been produced in hope that one or more will prove successful in the clinic. State officials have indicated that they want to make sure that the shots are fully tested and deemed safe and effective before they're used widely.
Big Ten to Start Football Next Month (10:04 a.m. NY)
The Big Ten college football league said Wednesday it plans to start games the weekend of Oct. 23-24 after postponing the season in August due to virus safety concerns. The league will require student athletes, coaches, trainers and others who are on the field for practices and games to undergo daily antigen testing, according to a statement. Each school will also have a chief infection officer oversee collection and reporting of data.
— With assistance by Matthew Brockett, Seyoon Kim, and Kara Wetzel