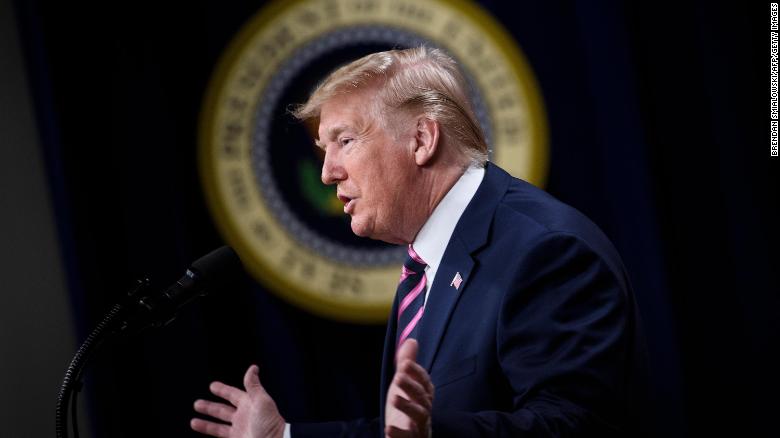 Here's how things will go:
Full House vote
Two articles of impeachment are headed to the House floor for a vote. If a simple majority of the House votes to approve either article, Trump will become the third president ever formally impeached —
President Richard Nixon resigned
after the votes passed the House Judiciary Committee but before they could make it to the full House.
The House has yet to set a specific date for the full impeachment vote, but two Democratic leadership aides said it could happen on Wednesday.
In response to Schumer's letter, McConnell spokesman David Popp said, "Leader McConnell has made it clear he plans to meet with Leader Schumer to discuss the contours of a trial soon. That timeline has not changed."
When Justin Amash became the only congressional Republican to back impeachment — before the Ukraine scandal even broke — he was essentially chased out of the party. Now that he's an independent, there's talk Amash could join with Democrats to lead the prosecution of Trump in the Senate -- though it remains highly unlikely.
There's further evidence with Rep. Jeff Van Drew, the New Jersey Democrat from a swing district who, after announcing he opposed impeachment, is now expected to announce he's no longer a Democrat.
The only thing we know for sure is there appears to be no place in either party for anything but the party line.
"It's highly unlikely that the speaker would take this sort of risk when she has so many of her own well-qualified members clamoring for a spot," an official close to the impeachment inquiry tells CNN.
Nadler said for Senate Republican leadership to work with the President during an impeachment trial would be a "subversion of constitutional order."
Under the Constitution, it's up to the House to charge the President with impeachment, and the Senate to convict or acquit -- making senators, including McConnell, the de facto jury.
While speaking in Frankfort, Kentucky, on Friday, McConnell pointed to Senate Democrats coordinating with then-President Bill Clinton during his impeachment proceedings as precedent.
"It was done during the Clinton impeachment as well," he said. "Not surprisingly, President Clinton and the Democrats in the Senate were coordinating their strategy. We're on the same side."
"This thing will come to the Senate, and it will die quickly, and I will do everything I can to make it die quickly," the South Carolina Republican said Saturday in an interview with CNN's Becky Anderson at the Doha Forum in Qatar.
When asked if it was appropriate for him to be voicing his opinion before impeachment reaches the Senate, Graham replied, "Well, I must think so because I'm doing it."
The aides -- Javier Gamboa, Edward Kaczmarski, Justin M. O'Leary, Mackenzie Lucas and Caroline Wood -- wrote in the letter that they can "no longer in good conscience continue our service in the Congressman's employ."
"We greatly appreciate the opportunities that the Congressman has given us, and we are proud of the work we've done together on behalf of the people of New Jersey's Second Congressional District," the letter said. "Sadly, Congressman Van Drew's decision to join the ranks of the Republican Party led by (President) Donald Trump does not align with the values we brought to this job when we joined his office."
The resignations come as Van Drew has told colleagues of his intentions to switch parties, according to two sources.
Another 4% say Trump should be impeached but not removed, and 41% oppose impeachment altogether.
Trump tweeted Sunday that Fox News polls are "always inaccurate" and "heavily weighted toward Dems" without providing any evidence for his assertions.
Need a refresher on what happened when?
Here are some key documents CNN has annotated that are worth revisiting as the week gets underway: