Western Bulldogs premiership hero Tom Boyd has announced his retirement, effective immediately.
The Bulldogs forward has cited mental health and injury reasons for his decision.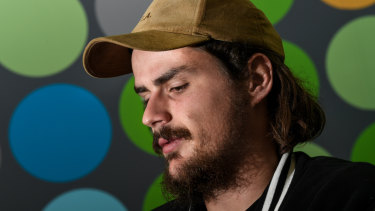 "My decision to retire now is a reflection of issues I've had over the past five years both with physical injury and with mental health, and they have now accumulated to a point where I just don't have the desire to play or the enjoyment of the game I used to have," Boyd said.
"I've spoken with key people at the Western Bulldogs and my close friends and family, and I am satisfied that this is the right decision for my future. I approached the club about my desire to retire and be released from my contract this week, and we have worked out a mutually agreeable position.
"I have received unbelievable support from the players, coaches and staff at the Western Bulldogs, particularly over the last couple of years, which I will always appreciate.
"Leaving the game as a premiership player is something I will always be proud of, along with all the enduring relationships I have forged and the memories I have created along the way."
Boyd's 2019 payments will be reduced and contract for 2020 and 2021 will be cancelled.
The 23-year-old had joined the Bulldogs in a landmark seven-year deal worth more than $6 million at the end of 2014. He was traded to Whitten Oval after just one year at Greater Western Sydney where he had played nine games after being drafted at No.1 in 2013. The deal, which sent Dogs captain Ryan Griffen to the Giants, was one of the biggest in football history.
After indifferent form across his first two seasons at the Bulldogs, Boyd had an outstanding finals series in 2016, and was close to best afield in the Dogs' grand final win over Sydney, playing a combined forward/ruck role. However, he never reached those heights again, playing just 23 games across 2017 and 2018, during which time he was plagued by mental health issues.
He suffered a back injury in the pre-season this year but had returned to the VFL in recent weeks, although his form at the lower level had been middling.
His decision to retire - which follows that of premiership teammate Liam Picken earlier in the year - allows the Bulldogs to take an extra player in the mid-season draft. Perhaps more tellingly from a list management perspective, the freeing up of Boyd's cap space for 2020 and 2021 means the Dogs will have significantly more money to splash this off-season.
"We worked very hard to bring Tom to the football club at the end of 2014, and he has been a great contributor to the Bulldogs for over four years," said Bulldogs director of football Chris Grant.
"Everyone at the Bulldogs is saddened to hear of Tom's decision to retire, given he is a much-loved and respected person around the club.
"Over the last few years we have worked very closely with Tom and his family to support him through a difficult period, and we will continue to offer that support as he enters the next phase of his life.
"We will not forget the role he played on the field, especially in the 2016 finals series when he showed the football world what he was capable of, on the biggest stage possible.
"We will miss Tom's influence at the Bulldogs, and he and his family will always be welcome at the club."