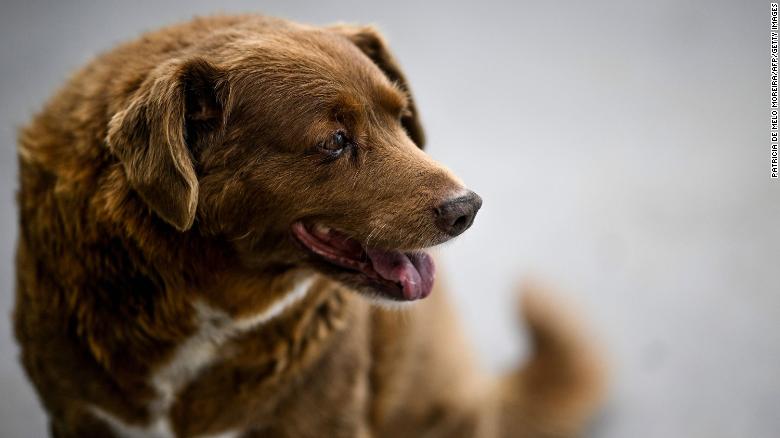 Bobi's family planned a Saturday birthday party at his home in Conqueiros, a rural village in southern Portugal.
His owner, Leonel Costa, told Guinness that it will be a "very traditional" Portuguese party. Over 100 people are set to attend and a dance troupe are set to perform, according to the news release.
Costa told Guinness that Bobi has been enjoying a lot of attention since being crowned the world's oldest dog.
"We've had a lot of journalists and people come from all over the world to take a picture with Bobi," he said in the release.
He added that the senior pup was in good health and recently received a check-up due to Costa's concerns about the stress of frequent visitors.
"There were a lot of pictures taken and he had to get up and down many times," he said in the release. "It wasn't easy for him."
Bobi is a purebred Rafeiro do Alentejo, a breed of Portuguese dog trained to guard livestock, according to his owner. As he's gotten older, he has had difficulties walking and also experienced a decline in his eyesight.
Costa attributed his dog's longevity in part to the "calm, peaceful environment" where he lives.
In addition to being the oldest dog currently living, Bobi is also the oldest dog ever recorded, according to Guinness. Costa was just 8 years old when his canine companion was born.
"Bobi is special because looking at him is like remembering the people who were part of our family and unfortunately are no longer here, like my father, my brother, or my grandparents who have already left this world," he said in the release.