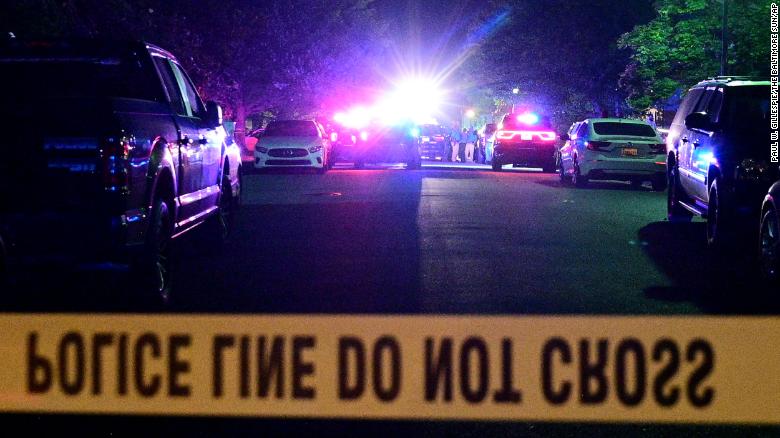 (CNN)Charles Robert Smith, a White man accused of fatally shooting three and injuring several others last month in Annapolis, Maryland, is now facing hate crime charges, according to a grand jury indictment.
"An Anne Arundel County Grand Jury returned an indictment on Friday, July 21, 2023 charging Charles Robert Smith, age 43, of Annapolis, Maryland, with 42-counts, including three counts of First-Degree Murder and Hate Crimes related to a mass shooting that killed three men, including a father and son, in Annapolis last month," the Anne Arundel State's Attorney's Office said in a news release Monday.
The three victims were identified in June as Hispanic males.
Three of the charges the grand jury returned for Smith were, "motivated in substantial part because of said victim's national origin," the indictment said.
Smith also faces three first-degree murder charges.
In an email to CNN Wednesday, Melissa Rothstein with the Maryland Office of the Public Defender's office said, "We often do not provide comment this early in proceedings, as we are still getting to know the client and learning the facts of the case and are following that approach here."
A July 31 court appearance scheduled for 9 a.m. has been "Cancelled/Vacated," according to Smith's court docket. CNN has reached out to the court for clarification on why the hearing was canceled.