We spoke to six people to get their reactions to NSW Treasurer Daniel Mookhey's NSW budget. Here is what they had to say.
The patient
Dr Michela Brennan, 35, is a GP, but became a patient herself when she was diagnosed with mouth cancer this year. She is also a mother of two young children.
She hoped the budget would tackle overloaded emergency rooms and understaffing at hospitals, but is happy the state government has made a commitment to women's health.
"It is great to see money being set aside for so many women's health. As always, though, it is important to see how this money is being spent," she said.
"We need to see that money translating into action and outcomes."
The commuter
Parramatta resident Zeke Irving, 22, is a trainee freight forwarder who catches public transport every day. He usually takes the bus to his work at Blacktown and other western suburbs.
In the budget was an increase in Opal prices with a trip from Parramatta to Central rising from $5.42 to $5.72 during peak times.
However, Irving said he won't be affected by the increase in Opal travel, as he always reaches the $50 cap, which is staying.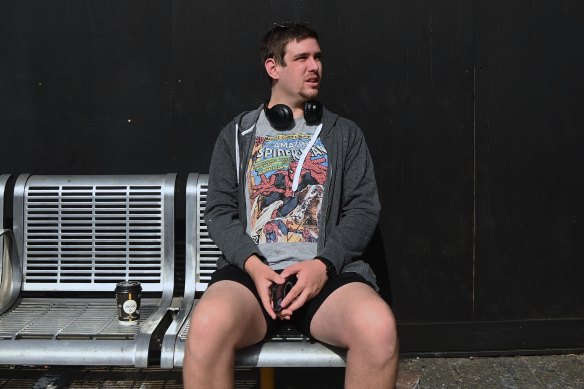 He also doesn't think the extra cost for Opal will push people to drive, as the cost of fuel is also going up.
"It's a massive part of my weekly budget," he said. "Without the cap rate, I would easily spend $100."
The homebuyer
Charys Caldarella and her husband Shane Rizkallah are small business owners who have found it "next to impossible" to get into the property market.
The couple, who have three children, hoped to see more done for small business owners, as the cost-of-living crisis has eaten away at their profits, making it nearly impossible to get a mortgage.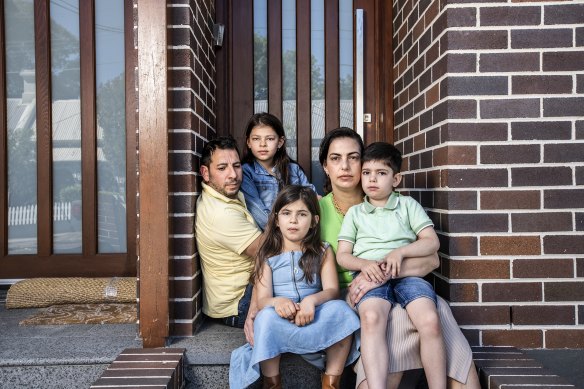 Caldarella said she was disappointed most of the housing affordability measures in the budget were related to regional NSW.
The pair's children have special needs, meaning the family is unable to simply "up and leave" for a more affordable market.
"We did have a look at Batemans Bay, but there's just not enough infrastructure there, and not just for special needs families but for most families," she said.
"Most schools in regional areas go into one class in year 3 to 6. My children would just end up a number in the system. It's absolutely a no-go zone."
The job seeker
Evelyn Sommer, 29, moved to Sydney from Argentina on a working visa in December last year and babysits once a week, but has been applying for work in kitchens, waitressing and housekeeping.
Sommer is qualified as a drama teacher in Argentina but said it was difficult to find a way to convert her qualification and work in Australia's education sector.
She said she was happy to see such a commitment to teachers but said the budget would negatively affect her due to the increase in public transport costs.
"Both my partner and I take sometimes one or two buses, and then [afterwards] two or even three trains a day depending on if we are going to an event, and where it is located," she said.
The family
Lara Dignam and husband Mike Dhinse have two young daughters and own Papa Gede's Bar in the CBD.
As the cost of living continues to rise, the pair said they were finding it harder and harder to pay for childcare while also paying off a mortgage.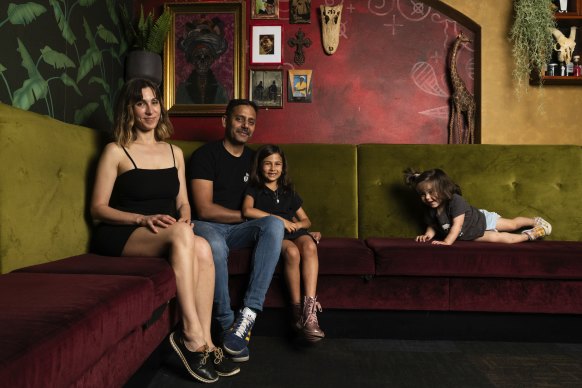 However, the childcare relief released in this budget won't help. Their daughters are two and seven, meaning that, due to their ages, they both miss out on the new and existing subsidies.
The family also use the Creative Kids voucher to put their daughters in dance, but it is being reduced from $100 to $50.
"I started using them this year, and it's a huge help. Especially when the kids are doing stuff basically every day. It all really adds up," Dignam said.
She also fears the slashing of the Rural Assistance Authority from $841 million to $219 million will affect suppliers to their bar.
"We like to use smaller distilleries and local NSW produce, and it just means the cost of goods will go up," she said.
The teacher
Hayley Creed is a third-year teaching student at the Australian Catholic University, specialising in industrial technology.
Ahead of the budget, she was hoping to see more support for teachers from the NSW government.
She said she was pleasantly surprised the issue was a major focus of the budget.
"As a future teacher, it's fantastic to see so much spending on new schools and preschools, upgrades to existing schools, and initiatives to support early childhood teachers and fund pay rises for educators," she said.
As for cuts to recruiting international teachers, Creed said she was a fan of the concept of "growing our own".
"As the teacher shortages are a global issue, it's not really a solution to take teachers from other countries who are also likely to be struggling to fill places," she said.
The Morning Edition newsletter is our guide to the day's most important and interesting stories, analysis and insights. Sign up here.