If it feels a little like the average cost of a house in Sydney is now in the $20 million range, you're not totally wrong, judging by the run of trophy home listings in suburbs where the locals would have once laughed at such expectations.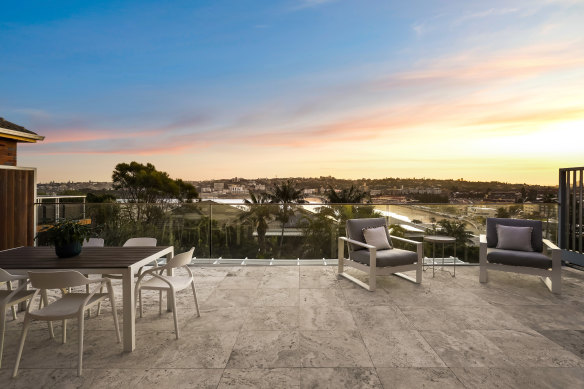 Take the North Bondi home of fintech entrepreneur David Lavecky and his wife Carina, set on the clifftop where sewage once poured into the ocean but is now better known for its bevy of billionaires such as Nick Molnar and Monica Saunders-Weinberg.
Lavecky, the chief executive and co-founder of global blockchain company Canvas, was among the first in the local fintech sector to cash in on technology sales. In 2013, he sold the currency payment platform he had co-founded, Pure Commerce, to Nasdaq-listed fintech Euronet Worldwide.
That same year, the couple were kicking back on holiday on a beach in Bali when they bought their home in North Bondi's Ben Buckler, sight unseen, for $5.4 million.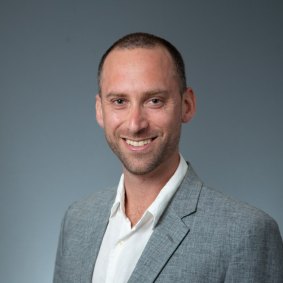 Given plans to upgrade from the five-bedroom home with a pool, double garage and views to Bondi Beach, it is listed with Raine & Horne Bondi Beach's Ric Serrao for about $25 million.
Paddo's $20m pad
When retired selling agent Peter Ledgerwood was tasked with selling the redeveloped Royal Hospital for Women site in Paddington in 2000, he knew that prime among the apartments and townhouses were the adjoining penthouses atop one of the oldest buildings.
Not one to let an opportunity pass, he bought both, paying $1.47 million for what was just a shell of the top floor.
Ledgerwood credits architect Nick Wolff with the consolidation of the penthouses into a whole-floor spread with those rarest of Paddington virtues: the proportions of a free-standing Victorian house and views to the city skyline.
The landmark hospital – so central to generations of Sydneysiders who were born there – had been owned and managed by the Benevolent Society since 1902 until it was handed over to the state government in 1992.
A competitive field of property developers vied for the 2.8 hectare site in 1997, including James Packer at one point, before Stockland secured the contract thanks to its $34.7 million offer.
More than 20 years after Ledgerwood first called it his home, he invited Title Deeds for a look before he calls time on the four-bedroom, four-bathroom and four-balcony spread with basement parking for five cars.
Buyers can expect to pay $20 million or more at the June 24 auction through The Agency's Ben Collier, ranking it alongside the best penthouses of Double Bay, Woollahra and Darlinghurst, where records are set at $24.95 million, $14.85 million and $14.5 million respectively.
But in the process it will also reset Paddington property records, currently at $12 million for a terrace owned by Canva chief financial officer Damien Singh.
Millennial high hopes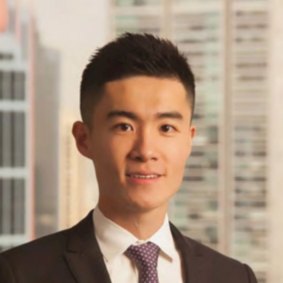 Multimillionaire Millennial William Wenhao Wu has caught the whiff of a market uptick and put one of his – many – eastern suburbs investment mansions up for grabs, this time with a $23.8 million guide.
The 30-year-old investor and his property developer mother Jing Wang amassed a $100 million portfolio of houses from Bellevue Hill to Vaucluse in 2021, of which this one in Vaucluse was picked up for $13.32 million.
Wu has listed it with BlackDiamondz' Monika Tu ahead of a June 17 auction.
Chateau Narla debut
Still with the aspiring trophy prices comes the Bayview mansion known as Chateau Narla owned by Thompson Controls chief Glenn Botha with a $20 to $22 million guide.
The six-bedroom, 10-bathroom mansion with a tennis court, pool and "curated gardens that mimic a Versailles chateau" is the product of a lavish renovation and extension since Botha bought it for $4.55 million in 2016.
Listed with Christie's Darren Curtis and Belle Property's Greg Griffin, it should easily beat the suburb's $16 million record set by data and software chief Tony Nicol two years ago.
Botha is a big fan of Bayview's grand mansions, with another three owned locally purchased for a total of $15.8 million, and three others sold since 2016 for a total of $22.4 million.
Mosman's newest arrival
Minon and Reshmaben Desai have emerged as Mosman's top buyers this year after they settled on the $19.25 million home of mining magnate Craig Williams with no need for a mortgage.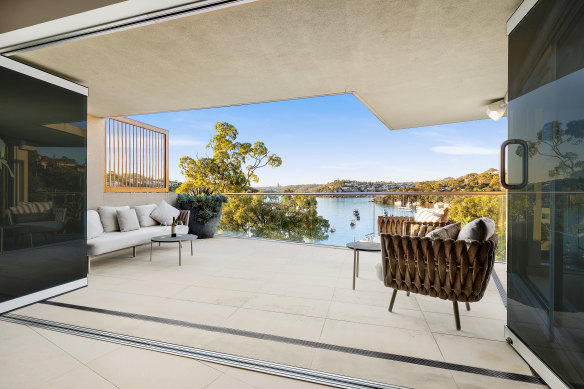 The designer residence with jetty, pontoon, and boat shed that was sold by Simeon Partners' Richard Simeon is a step up the property ladder for Minon, the Kings Langley-based owner of high-tech drainage company Rainsmart Solutions.
Also cashing in on Mosman this week is Seven's sports reporter Mark Beretta and his wife Rachel, who sold their Balmoral Slopes home for close to the latest guide of $13.5 million through Atlas' Michael Coombs.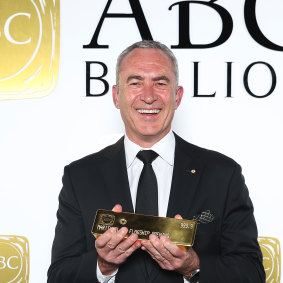 The couple have rebuilt the Mandolong Road house since they bought it in 2016 for more than $6 million, and listed it early this year amid talk of another major home renovation project.
And former Macquarie Media boss Russell Tate and his wife Carole also sold their Mosman home this week for close to the most recent $7.5 million guide through Pello's David Smeallie.
Tate, who was appointed chairman of Boost Media last year, bought the apartment in 2010 for $4 million.