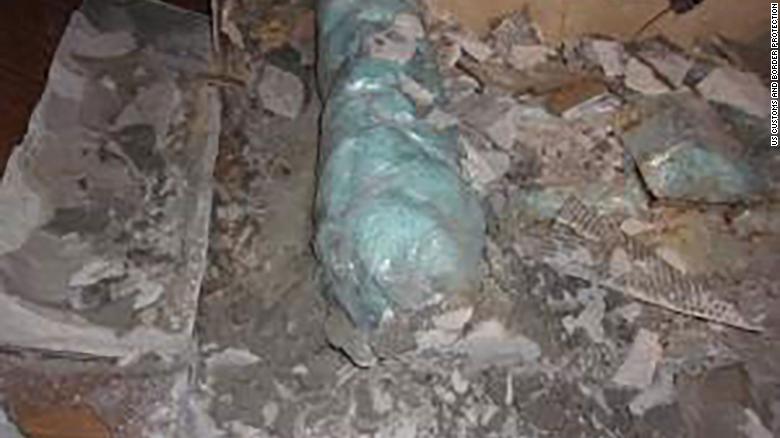 (CNN)US Customs and Border Protection officers in California say they stopped the attempted smuggling of fentanyl pills with an estimated street value of more than $2.5 million.
The bust happened at the cargo facility at the Otay Mesa border crossing in San Diego after authorities noticed "anomalies" within a shipment of sinks, CBP said in a
news release Thursday.
A 45-year-old man, who was driving a white cargo van, presented border officials with a valid border crossing card on June 26, along with a shipping manifest for two porcelain sinks, CBP said in the release.
"While screening the vehicle using a port imaging system, CBP officers discovered anomalies within the shipment," the release says.
Authorities inspected the shipment with a canine detection team and found about 858,000 blue pills were hidden in the two sinks, CBP said.
The 12 packages, weighing about 189 pounds, tested positive for fentanyl, authorities said.
Officers seized the synthetic opioids and the cargo van. The driver was transferred to the custody of Homeland Security Investigations.
The agency did not provide further information about the suspect.
"Narcotics traffickers will try new and innovative ways to smuggle dangerous drugs across our borders, but CBP officers are always on their toes," Rosa Hernandez, port director for the Otay Mesa port of entry, said in the release.